It's not snowing.
Not yet.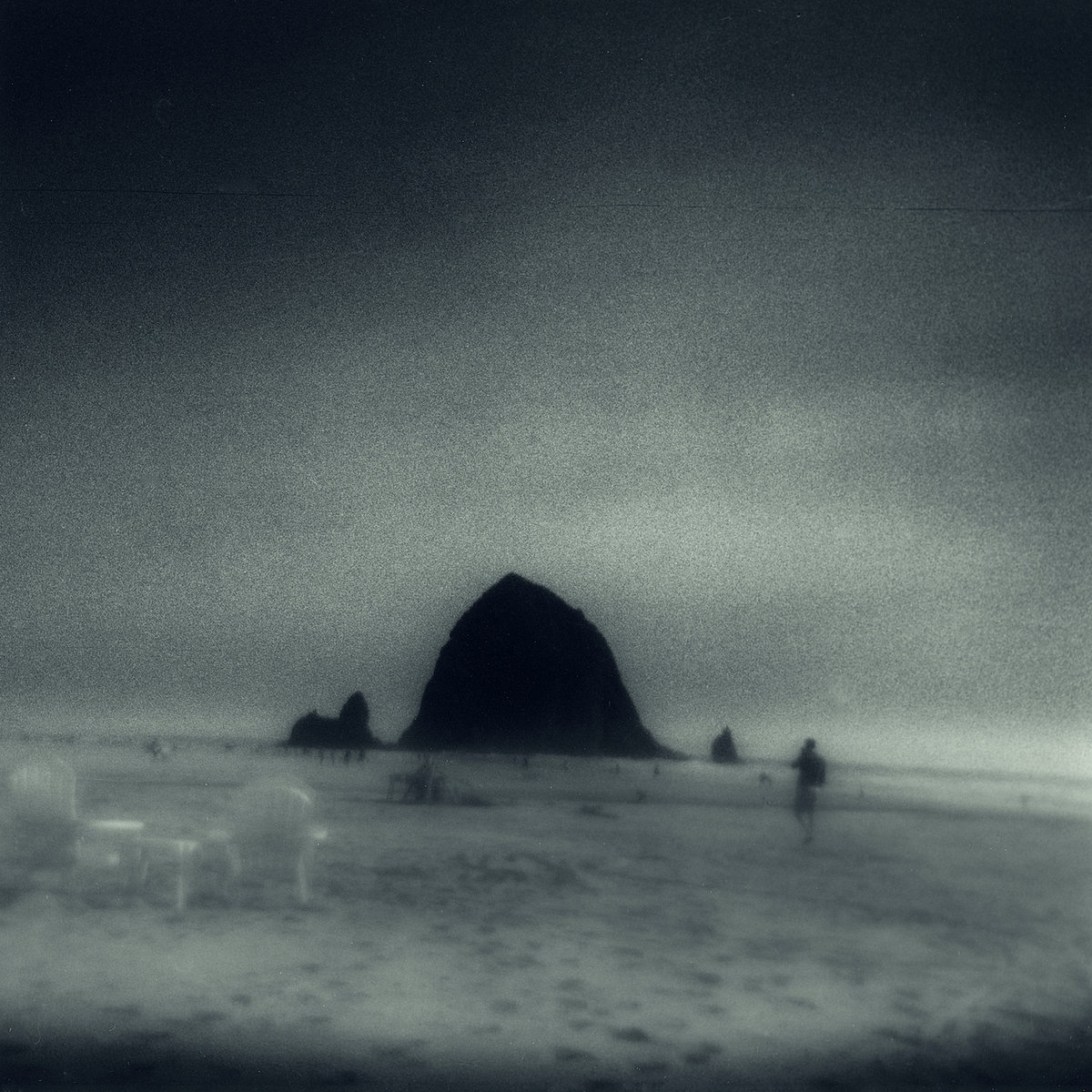 I always found the winter season to be a time of contradictions. A crossroads made for antagonistic thoughts and hopes, for seemingly opposed feelings to briefly meet and intertwine. The Holiday glitter euphoria steadily turning into load and pressure as the years go by. We soldier on, to grant our younger ones the blissful memories that we now cherish and miss.
Excitement and hope for a new year and deep, deep exhaustion. The longing for complete solitude, battling with the need to be with our close ones. Those who share our everyday life. Those we are only allowed to see this often. That one ghost who won't let go.
Drowse's music sends me floating through these interlaced feels and thoughts. Drowse is the main musical endeavour of Portland-based Kyle Bates, one of the many interesting artists revolving around The Flenser along with Giles Corey, Midwife, King Woman, Bosse-de-Nage or Planning for Burial just to name a few.
Drowse's music bears ambivalence ; it is bright and airy, but dense. It is melancholic, but comforting. With only so few instrumentations and arrangements, Drowse manages to create new, intense feels with each album : slow guitars, minimal drumming, synths and Kyle's resonating whispers almost as an additional instrumental layer getting under my skin.
Untrue in headphones
Trying to fall asleep
The soft cold, slowly wrapping over me. All these contradictory thoughts emerging as many facets of my own persona, will-o'-the-wisps popping up so I don't forget. A brief but healthy dissociation from an overwhelming daily struggle, a fleeting moment to accept the mist. To breathe upon it.
It's not snowing just yet.
But the crackling cold bites my fingertips. Time imperceptibly slows down. The air feels ready.
Drowse's music is an encounter between Low and Boards of Canada. It is full of strength and sweetness, it is the acceptation of sadness and nostalgia as a part of us, this too-often deprived kindness towards ourselves. Wane Into It is a winter soundtrack ; chilling and bright, telling a story beyond words. The sound of departure, and arrival.
If grief and mournings won't go away, then what choice do I have but to welcome them ? To grant them home in this ambivalence of feels and pain one might contemplate as a moving, refracted ray of light. An inflexion in what we are, what we were ; a reflection of how these experiences changed us.
Maybe this cherished shelter of melancholia is all I have left now. All that remains to define myself.
It's not snowing. Not yet. But snow will soon be with me.