It's August ! Allegedly one of the most boring months in the Western calendar, the one where everyone with an even remote social or family life is out and about in the real world, doing real world human stuff. Like eating chips and talking about sports, I guess.
I wouldn't know ; I was born in August, and most of my take on this fated month has been filling up boredom with Internet ever since I was fifteen, throwing virtual birthday parties cause none of my friends were geographically available. Before Internet, I just had the imaginary birthday parties – it's pretty much the same except your friends don't know you are throwing it. Or that you even exist.
Thankfully, the wheel is turning and last year saw something very interesting happen in August : Vita Detestabilis Records was born.
Vita Detestabilis is a Spain-based, antifascist, feminist label releasing a new wave of kvlt Black Metal and associated acts, and if that alone does not sound cool to you, then you're probably someone who drives a hybrid SUV and prouds themself in being able to name thirty different kinds of cheese.
What's also cool is they are celebrating their first year anniversary by offering 40% off their full catalogue. A perfect occasion to get acquainted with their already impressive roster within the remaining few days before we all need to commute back to work ; here's a handful of releases that I purchased.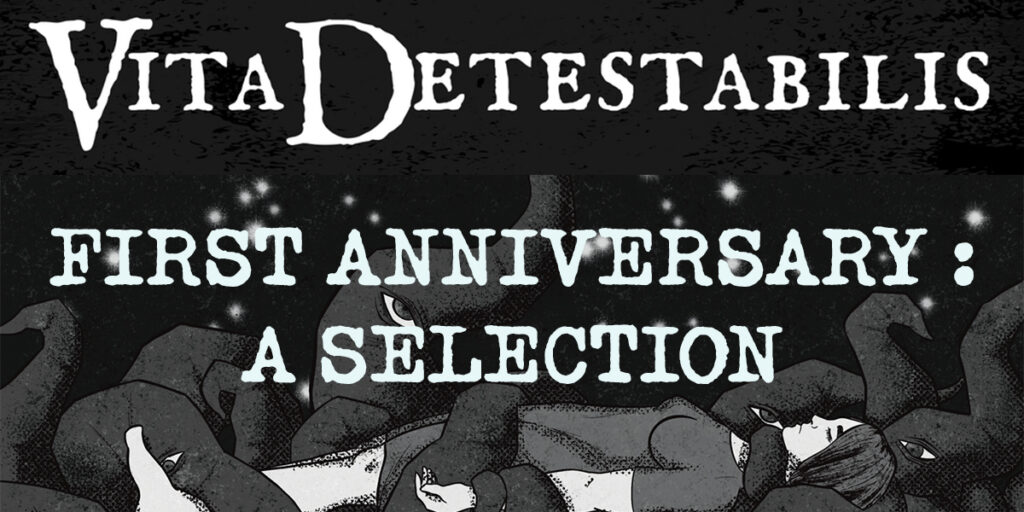 Black Birch – s/t EP
Black Metal
FFO : Wiegedood, Misthyrming, Spectral Wound, early Der Weg Einer Freiheit
The very first Black Birch single caught my attention a few months ago, and I have since been following their thread of one new song every month. The Swedish duo come from the hardcore scene, and you can tell ; their melodic Black Metal has no time to waste. It is searing, razor-sharp riffs and upfront aggression – almost – all the way through.
There are well-paced intros and breathing transitions here and there, and they have a sharp sense of how to weave melodic layers in their Black Metal. While this all sounds very "post-blackish", the only thing that matters is the supreme feeling you get when the blasting starts and Gina literally roars her lungs and soul right out to your face. You just want to scream with them claws up, head back, heart out.
The first pressing of their self-titled, DIY EP is running low, but there is for sure much more to come ; Black Birch are ones to follow closely that will not disappoint.
---
The Golden Bough – Hiemal Hymns
Dungeon Synth
FFO : Erang, Dead Can Dance, Final Fantasy IX
The cool thing about Vita Detestabilis and their kind-of-twin label Fiadh Productions is their shared range of musical and conceptual interests that go well beyond the borders of Black Metal.
This is why I stepped into the ancient lands of Nate Collins, the prolific composer behind The Golden Bough. While Dungeon Synth certainly has bridges with the Black Metal audience, Collin's sound and compositions are much wider and more accomplished that most in the genre.
Hiemal Hymns deploys an ensemble of medieval instruments to tell an unspoken winter tale of adventure and melancholy : not long into the voyage, under the old trees and across the creaking snow, you will soon forget that this is all synths.
---
Tenant – Beecher's Bible
Sludge / Black / Crust / Doom / Grind
FFO : Eyehategod, Full of Hell, Ozzy-era Black Sabbath, Sunrot
Alright, now we're talking. Actually no, we're not talking, we're just shooting a nice angry load of chevrotine up some landlord's delicate tushy.
"Sludge" has become a very popular umbrella offering home to a great many interesting bands, and many similar-sounding ones. Tenant stand out above the mass the simplest way : by offering absolutely ZERO fucking around. Only solid songwriting, bitter rage, and riff worship above all else.
The album is far from a unidimensional sludge monolith though ; its unravels pummeling drops, d-beats, goes into outright grinding blasts, and old school steamrolling grooves evoking Thou covering Black Sabbath songs.
Beecher's Bible tells an anti-racist story – the name referring to the rifles used by the Bleeding Kansas anti-slavery guerrillas in the 19th century – and the delivery fully embodies what they have to say as a band : every bit feels ANGRY, from the corrosive screaming to the pissed-off drumming, through the nastiest riffs ever.
In simpler terms : This. Is. The. Shit.
---
Lepra – Devil's Blood in Her Tongue
Goth Cabaret Black Metal
FFO : Bad Manor, Christian Death, Dresden Dolls, Siouxsie, Darkthrone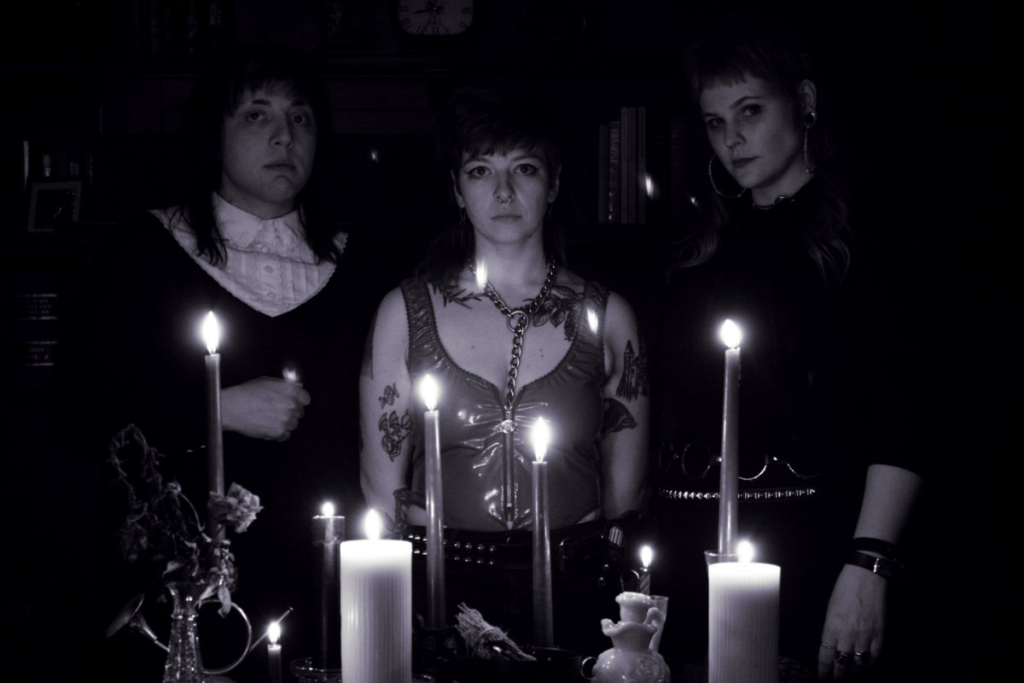 Most sensory experiences will, with enough repetition, see their impact dulled over time : give me any uninventive but well-executed "norwegian style" Black Metal and I will be a happy man for a while, but I will eventually get satiated with blast beats and icy riffs. But of course, this does not hold true for traumatic experiences, however benign : I cannot ever grow tired of Transilvanian Hunger for instance.
Well, with no lead guitar, Lepra revived that level of shock and gave me the nastiest Black Metal thrills I've had in a while. Bass guitar, drums, loads of keys, a raspy goth rock baseline and attitude for days ; a seemingly simple formula but they get it so right it's almost outrageous. There is no understating how this story of the occult is engaging : the feminine trio from Maine are witches singing a journey of exile, pain, sorcery, mischief and ultimate revenge over the absurdity of the world that leaves no cross unturned.
Cataracta's Lament is quintessential to the flesh-eating but fabulous grandeur of Lepra's sound : a wistful gothic tale, turning into a black cesium furnace of blasts with the rawest, darkest screams.
My personal favourite, soon to be issued on cassette and bound to become your personal favourite, and with that, streaming in full premiere no later than today on Antifascist Black Metal Network :
---
Białywilk – Zmora
Atmospheric Black Metal
FFO : Mare Cognitum, Spectral Lore, Vukari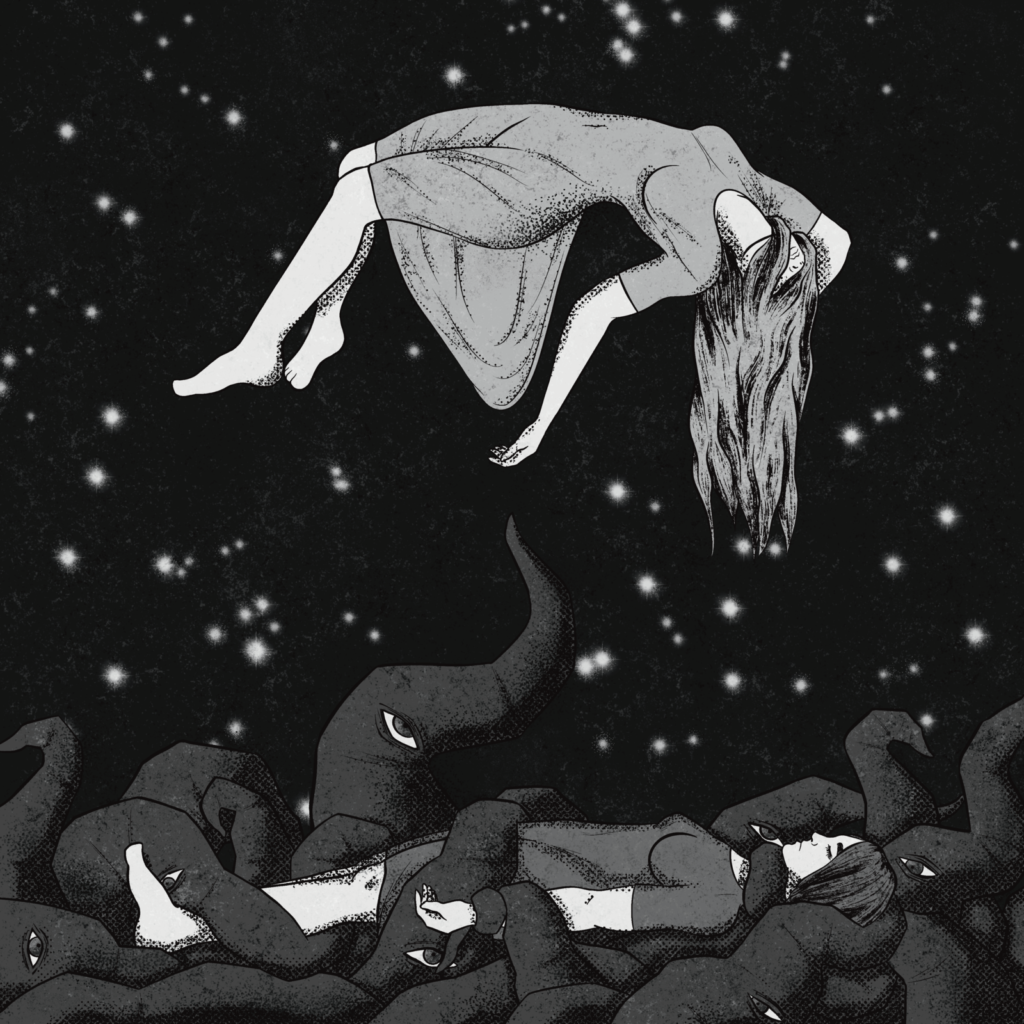 I'm not sure what "underground" means in our Internet Age of Black Metal, given any project – no matter how kvlt and secretive – is within reach. The thing is, when you do stuff to entertain the beating heart of whatever this ensemble of communities can be called… Black Metal can notice, and it can find you.
This is what happened to Irene, label co-founder, with Białywilk's mastermind Marek Cimochowicz :
This is one of the best surprises I have had with Vita, to be honest. I was a Vukari enthusiast and I really loved Bialywilk's previous release, so when Marek reached out to us… I was jumping like a child !
Had her not promoted Białywilk, I might never have known about it, but here we are : this one is a pure gem of dense and layered, cosmic Black Metal made of melodic leads over smothering tremolos, unusually cavernous vocals, and relentless blast beats. The density and sheer power of it build up that transcendental force that we disciples of the dark arts secretly crave ; listen to this at night lying down and your mind might float a bit above your body for a while… Which is pretty fitting considering the album's concept is sleep paralysis.
Zmora comes out on September 1st, stay tuned. In the meanwhile you can listen to (and order) the previous album here :
---
I wanted to end on this note in the light of my recent Internet conversations with she who became my friend along the way, as I believe it highlights pretty well what Vita Detestabilis embodies.
Black Metal has long been assimilated as a part of the general Metal landscape, providing a contingent of festival headliners, along with an embarrassingly long history of tabloid-grade episodes and the biggest memeification phenomenon in the whole subculture. Imagine if the only alternative we had to this was coping with the ever-grumpier dudes squealing about how Black Metal used to be subversive and should be kept "underground" and first-degree misanthropic at all costs…
I don't care about "underground" : Black Metal is a galaxy of communities, and communities can mesh. Following independent labels like Irene's and Lucia's project is at the core of experiencing that. The enthusiasm they put into finding gems and pushing them out within their reach is inspiring ; this is how it keeps being relevant and interesting, this is how you find about other ideas. This is how other ideas can eventually reach out to you.
All hails to Vita Detestabilis, to the many more years and releases to come.
Alex